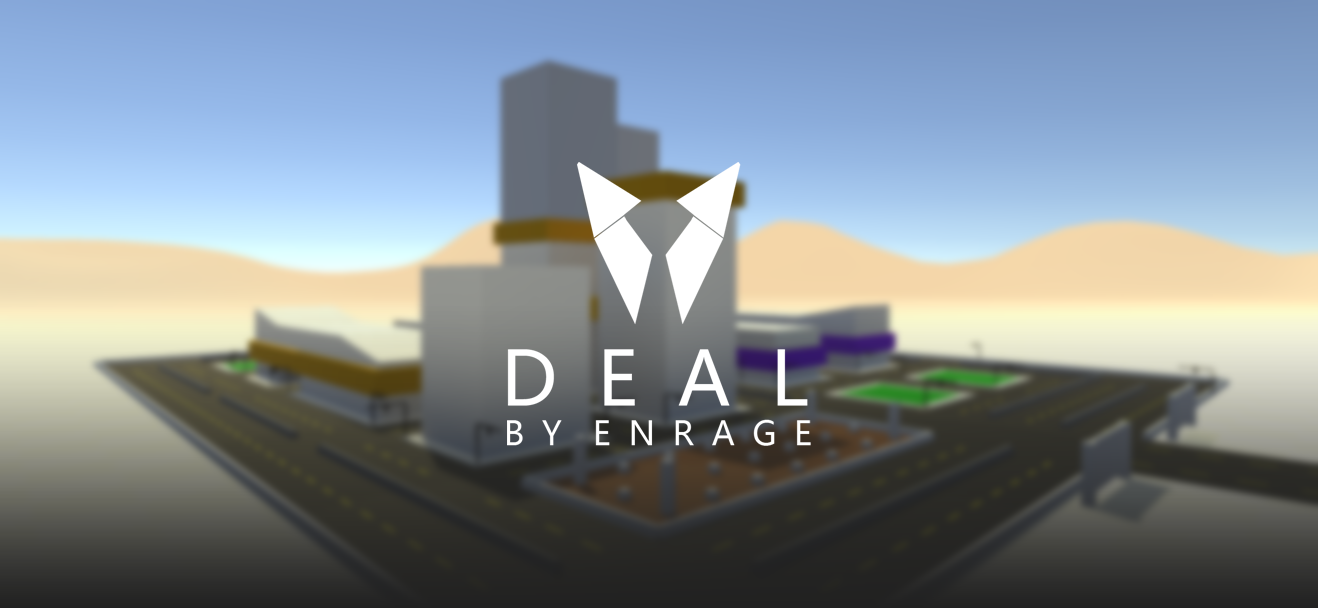 D E A L
P A T R E O N - [Closed Alpha]
D I S C O R D - [Have a chat!]
T W I T T E R - [Get the latest news]
---
A B O U T
DEAL is a multiplayer, economy driven, open world; where every player tries to make it to the top of a large corporation for personal gain.
Three corporations [Shill Oil] - [Zaubatzu Intl] - [Machs Corp] are pitted against each other in a bid to gain as much money and power as possible, using any means necessary.
---
C E O

Each corporation CEO has the ability to invest in ventures based on current affairs and to remotely oversee trade deals conducted by middle management.
M A N A G E M E N T

Conduct trade deals organised by the CEO, ensuring that any deal doesn't end in the loss of the company product or capital.
E M P L O Y E E S

Follow middle management orders when taking part in orchestrated trade deals, and obtain valuable resources using high powered firearms if the deal turns sour.
---
C I V I L L I A N S

Unarmed and not dangerous - minding their own business or trying to conduct business that doesn't require provocation of competition. These individuals can be seen driving Taxi's, running Burger vans, Shipping weapons and other equipment used by Corporations.
---
A L P H A
Closed Alpha in progress (27th May 2017 @ 19:00 CEST)